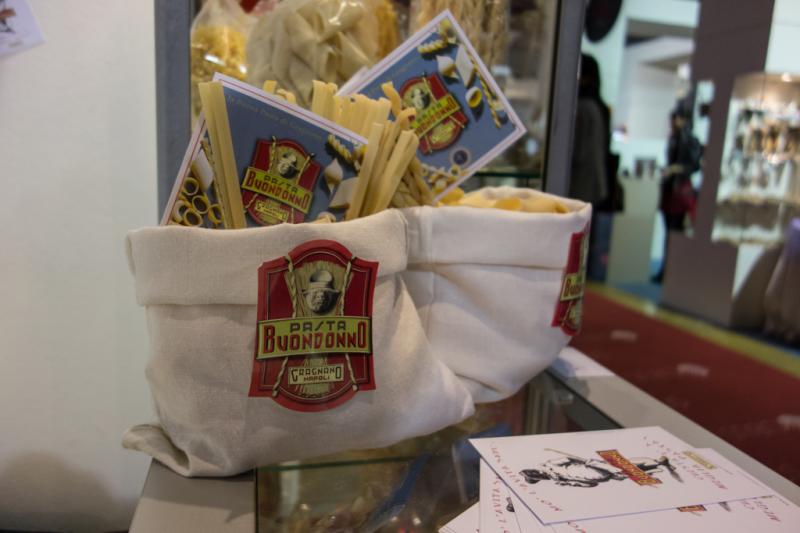 The original as well as traditional presentation of Pasta Buondonno
It has been noted among the stands an authentic and joyful shield, a joy of shapes of pasta, fusilli, dancers and paccheri Vestuti. Pulcinella that drew the attention of every professional and curious.
Thanks for the compliments and best wishes!
Pasta Buondonno is here to entertain you!
---