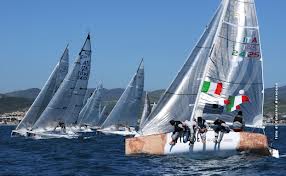 Swollen Sails for Pasta Buondonno
National Championship 2014
Class Este 24
25 - 29 June - Naples
The sailing competition!
With Alviero Martini and Pasta Buondonno sponsor of the National Championship Sailing Class Este 24.
High competition that Pasta Buondonno sponsors to cheer the exhausted competitors from tension and physical effort!
Sharing a portion of genuine pasta at quayside to tell the most exciting moments of the race!
http://www.ryccsavoia.it/este24nazionale/
---